Here at Tower Ford
, we are proud to serve the Great Neck, New York community. Great Neck is a small, historic area with a proud heritage. This area was first inhabited by European settlers in the early 1600s. Over the next 200 years, the area was mostly settled by farmers with just a few small communities.
Great Neck was first established in 1644, but wasn't officially incorporated until January 25, 1922. Over the next forty years, the Great Neck area experienced a real estate boom with the population quadrupling.
Today, Great Neck and its surrounding communities on Long Island, like Hempstead and Manhasset offer a dignified and sophisticated place to live, work, and visit.
Some of the great attractions in the area include the Old Westbury Gardens located in nearby Old Westbury, just 20 minutes from Great Neck. The estate and the gardens are closed during the winter. However, in the warmer months, you can enjoy some of the most beautiful gardens in the world right along the North Shore of Long Island. There are numerous events throughout the year, including gardening classes, book signings, musical performances, and more.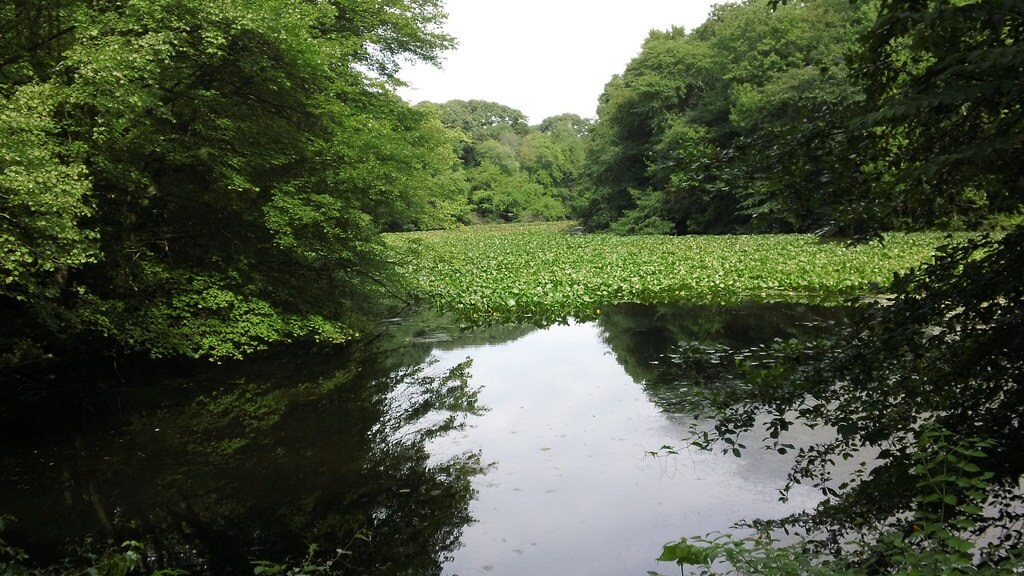 Hempstead Lake State Park - Photo by Terry Ballard.
Head 30 minutes south to Hempstead for a walk through the beautiful Hempstead Lake State Park. This park is perfect for local bird watching. Or you can take in a game of tennis, basketball, or even bring your horses. The park also offers three fishing ponds.
For those who love military history, the United States Merchant Marines Academy is located just north of Great Neck in King Point. Only highly-qualified applicants earn entrance into this prestigious academy. The public is welcome to visit the campus grounds, museum, and Navy Exchange during normal operating hours.
When you visit the Great Neck area of Long Island, you will be surrounded with history. And, don't forget, if you're looking for a great new car in Great Neck, pay us a visit at Tower Ford located right here in Great Neck.