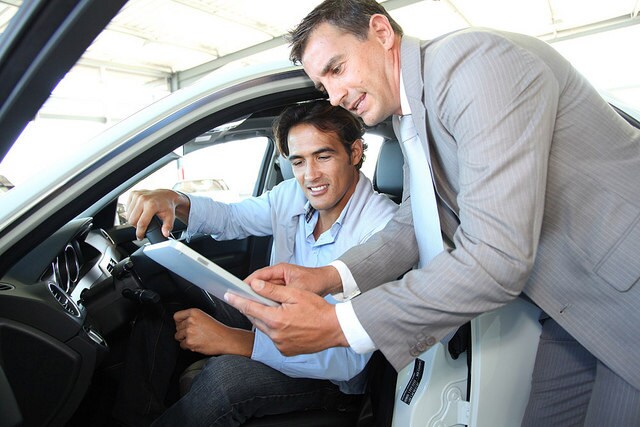 Leasing can be a great way to get a new Ford without a long-term commitment.
Most new car shoppers opt to finance their car. However, there is a second way to get the car you want and may actually save you some money. This method is known as a lease. There are numerous advantages to leasing a car.   
Because monthly lease payments are only based on a portion of the car's value, these payments are usually lower than a monthly loan payment would be on the same car. This means that if you opt for leasing, you may be able to afford a nicer, better-equipped vehicle than you could if you decided to buy.   
Another benefit to leasing is the fact that lease contracts often don't require a down payment, or your down payment will be much smaller than it would be if you were buying. However, just like with a car loan, if you do put down a big down payment, it will lower your monthly payments.   
Leasing a car is also a good way to save money on repair costs. The majority of lease contracts are shorter than the typical new vehicle warranty. This means that if anything serious does break, it will likely still be covered by a warranty. Do keep in mind, however, that you still need to keep up with routine maintenance, such as oil changes and tire rotations.   
Finally, leasing a car lets you take advantage of the latest in-car technology and safety features. And if you enjoy the lease experience, you can drive a new car every few years.

We always have great lease specials at Tower Ford and will be happy to explain leasing in more detail!