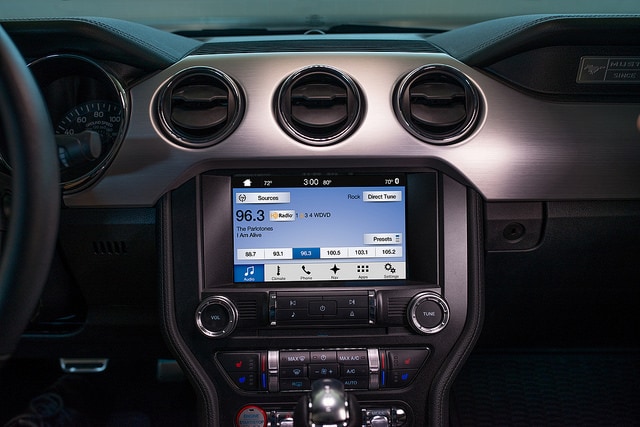 Ford may be known for its hard-working trucks, but in fact there's much more hiding behind that. For instance, the Ford SYNC infotainment system has been one of the best on the market since its conception. The latest version is smarter than ever, but older versions are not to be ignored. As a whole, the SYNC trio lets you make calls, send texts, and control music using voice commands. The differences are in the details.
SYNC and SYNC with MyFord
This original version lets you select apps with the SYNC AppleLink and also gives you the option to choose your music or turn on Bluetooth with a quick phrase. SYNC will even make a customized playlist for you if you can't choose between tunes.
SYNC with MyFord Touch
The next generation of SYNC features enhanced usability with a display divided into quadrants that are easy to navigate on the road. With this version, you can use voice commands to choose a Sirius XM radio channel or even adjust the climate.
SYNC 3
The latest generation of SYNC is, of course, the greatest. Refined technology means you can use natural voice commands which make it easier to just be you while still making calls or sending texts through the car speakers. SYNC 3 is also compatible with Apple CarPlay and Android Auto so you can get the best of your smartphone, on and off the road.